Event Recap: The Alchemy Theatre's First Community Engagement Event
Published on July 29, 2022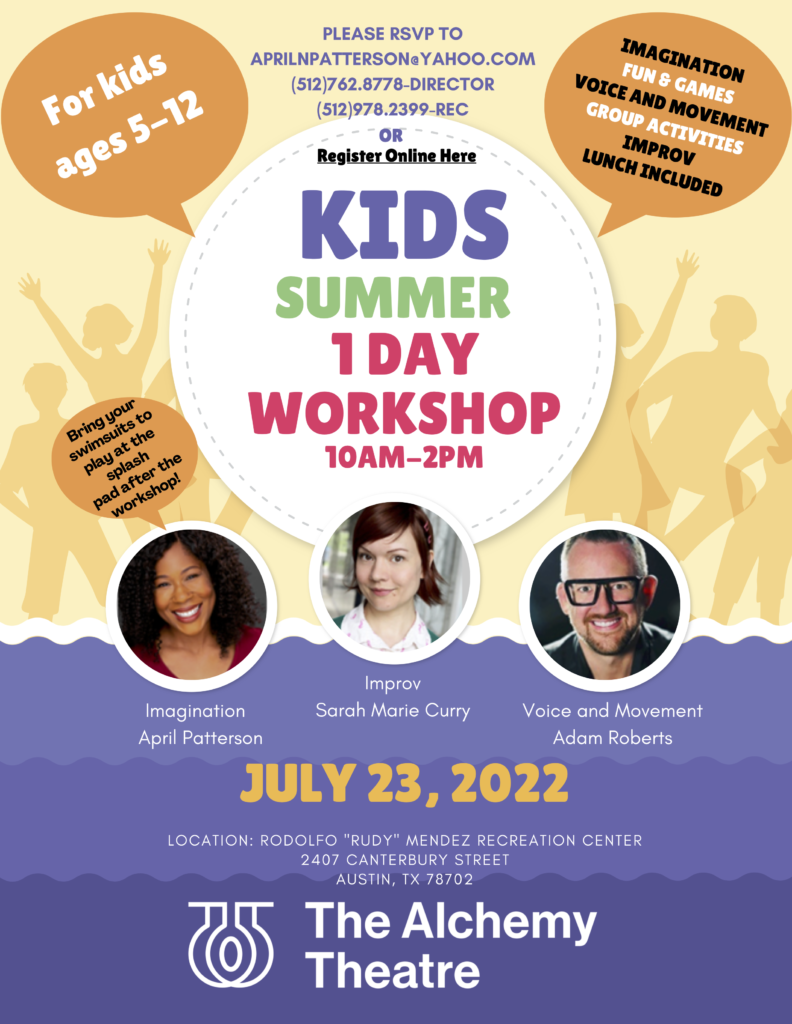 The Alchemy Theatre hosted its first community engagement event on Saturday, July 23, 2022, at the Rudy Mendez Recreational Center at 2407 Canterbury Street in Austin.
Approximately 36 children ages 5 – 12 participated in a half-day workshop full of imagination games, improv, and voice and movement activities designed to fully engage each child and stimulate their imaginations and creativity. After the workshop, the children played in the rec center's splash pad to end their action-packed day of fun and games.
The event was coordinated by Alchemy Theatre board member April Patterson.  Other volunteers who contributed their time to make the day special for the children in attendance were Jenny Frame, Andre Patterson, Soleil Patterson, Xavier Patterson, Jaxon Gilbert, Katt Sawyer, Ardella Patterson,  and Terrance Baugh.
A special thank you goes to the sponsors who helped make this event possible. Alise Aaron Entertainment provided goodie bags that were filled with school supplies for each child to take home, along with t-shirts for the volunteers.  The school supplies were provided by 100 Black Men of Austin, Inc.
The kids were well-fed thanks to Clayton and Carly Christopher who provided healthy snacks, Madison Laird who provided Poppi sodas, and Julie Jumonville who provided lunch.