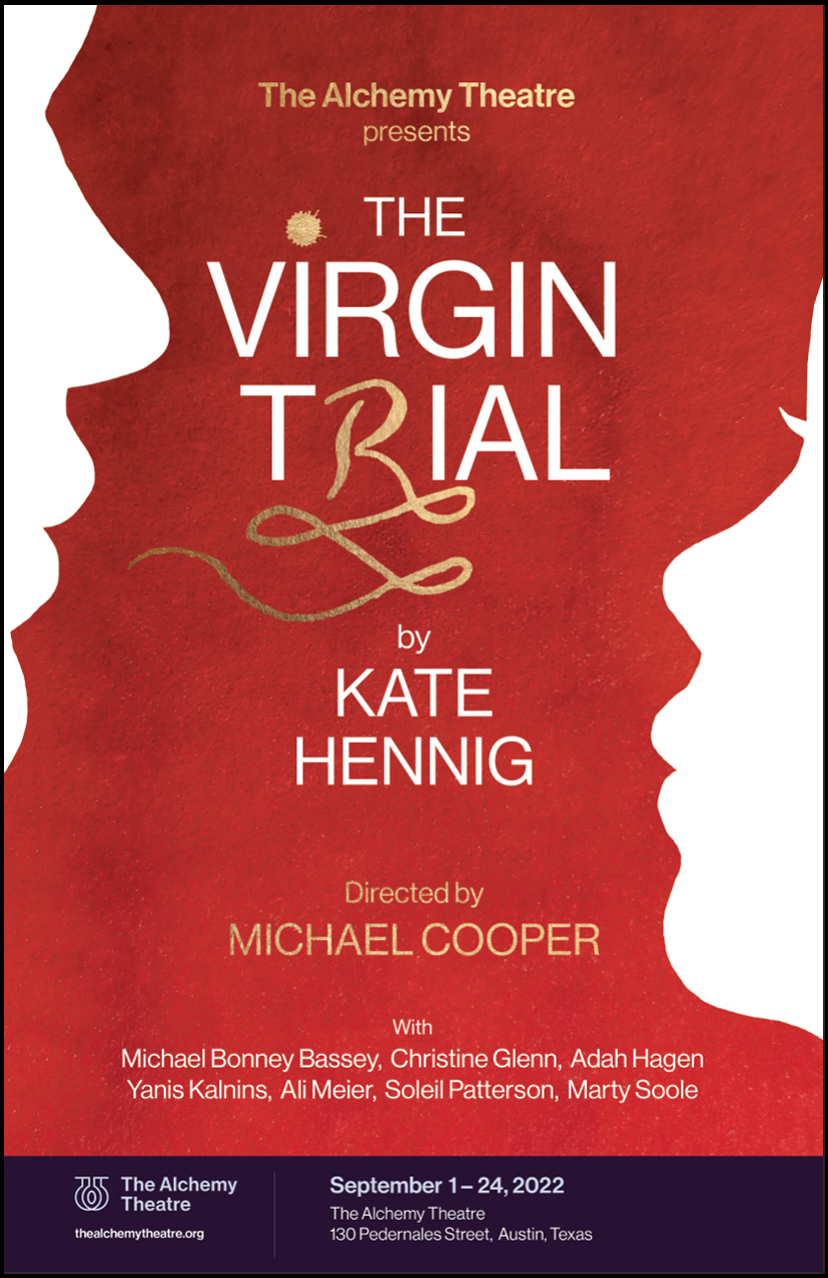 The Virgin Trial
54
54 people viewed this event.
Written by Kate Hennig, Directed by Michael Cooper
The fully staged Texas premiere of The Virgin Trial brings us the shocking story of 15-year-old Elizabeth the First before she was Queen. Exploring the contemporary themes of victim shaming, sexual consent, and the extraordinary ability of girls to become women, the daughter of Henry VIII and Anne Boleyn takes on the English monarchy. She convinces them of her innocence and her greatness before eventually becoming the Virgin Queen, reigning for 45 years—a reign generally considered one of the most glorious in English history. (Sept. 1 – 24, 2022)
Audience Advisory
The Virgin Trial deals with mature themes of sexuality and violence and includes occasional strong language.