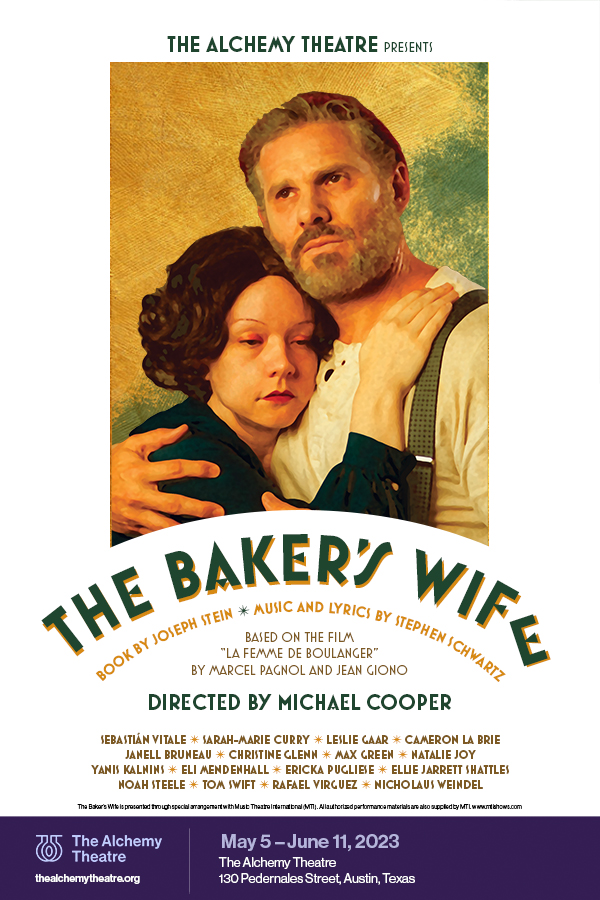 The Baker's Wife
87
87 people viewed this event.
Book by Joseph Stein
Music and Lyrics by Stephen Schwartz
Based on the film "La Femme de Boulanger" by Marcel Pagnol and Jean Giono
Directed by Michael Cooper
Shortly after a middle-aged baker settles down in a new village in Provence, his young and beautiful wife runs away with the mayor's attractive handy man. The combination of his wife's desertion and the townspeople's mockery of his predicament causes the baker to stop baking in despair. Faced with the dire possibility of life without the new baker's amazing bread, the townspeople join forces to find his unfaithful wife and persuade her to come back.
May 5 to June 11, 2023