The Baker's Wife - Full Cast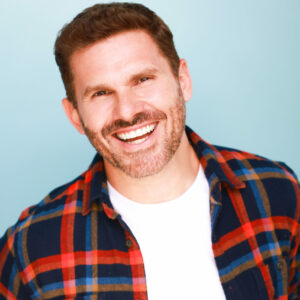 Sebastian Vitale (Aimable Castagnet) was born in Argentina and moved to Austin in 2020. As an actor in Buenos Aires he performed in large musical productions like Cabaret, Jekyll & Hyde and Aladdin. He has released two music albums (Spotify) and has written and composed music for three Spanish musicals, directing two of those musicals "PASO A PASO" and "OTRA VEZ EL PUTO AMOR". He directed a play for kids based on a web series named "Papa x 2" (Youtube) which he wrote and starred as lead. As an actor he has done TV shows including a Houston based kids show "Considera la materia", Jake & Blake – Disney and El Marginal – Netflix. He has led the musical "Mack and Mabel" (as Mack) here in Austin with the Alchemy Theatre, earning a nomination for a B. Iden Payne Award. In March he was the lead in "Follies" in concert (as Benjamin). In August he is doing "Beauty and the Beast"(as Gaston). He is a vocal coach teaching in Austin, Texas. More info on his website: www.sebastianvitale.com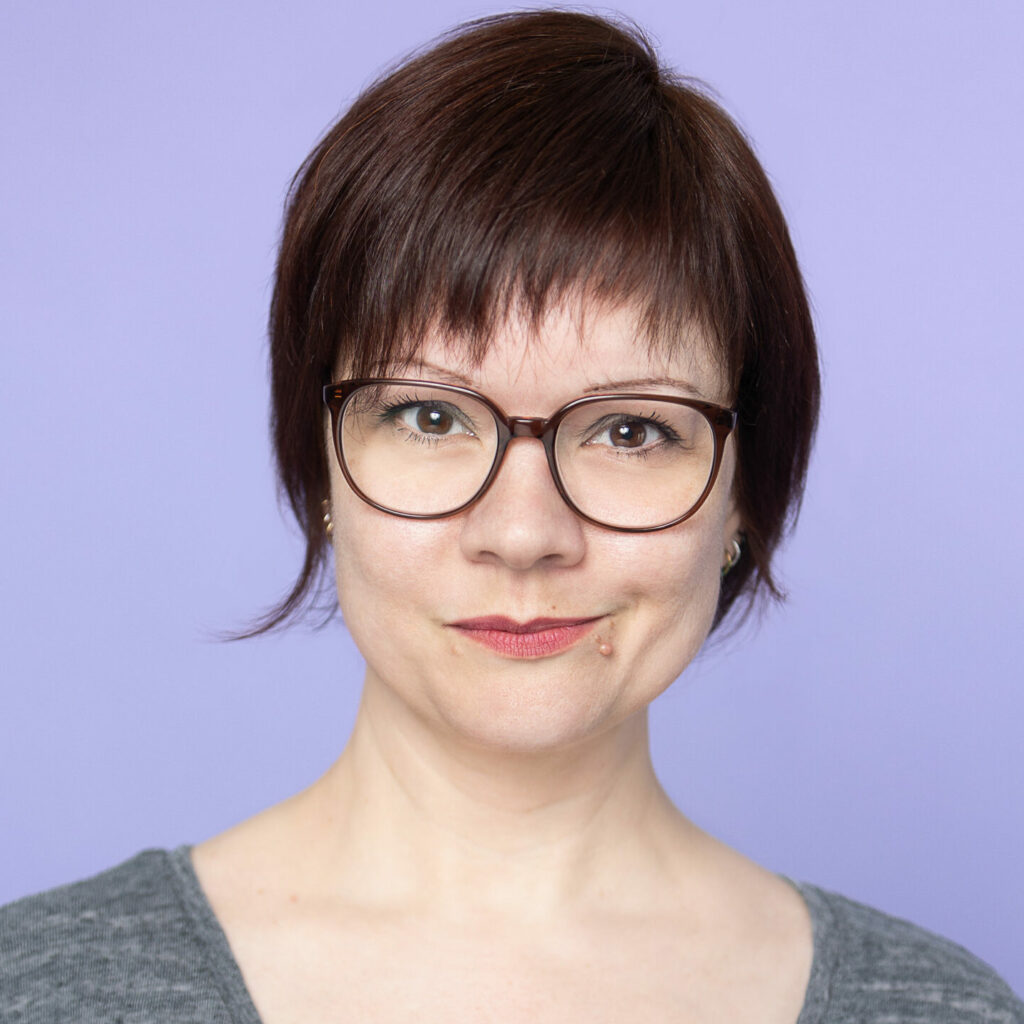 Sarah-Marie Curry (Genevieve) has been an actor and working artist for over a decade.  Alchemy Theatre credits include Mack & Mabel (Mabel). Regional acting credits include: The Last Five Years (Jaime), Fun Home (Alison), Reefer Madness (Mary Lane), Company (Jenny) Into the Woods (Cinderella) to name a few. On stage she has been called "hilarious" "fierce" "truly exceptional" and is an Austin local award winner for Outstanding Lead Actress in multiple productions over the years. For show updates and more go to www.sarahmariecurry.com and for her ridiculous podcasts and short films go to www.littlerenegadefilms.com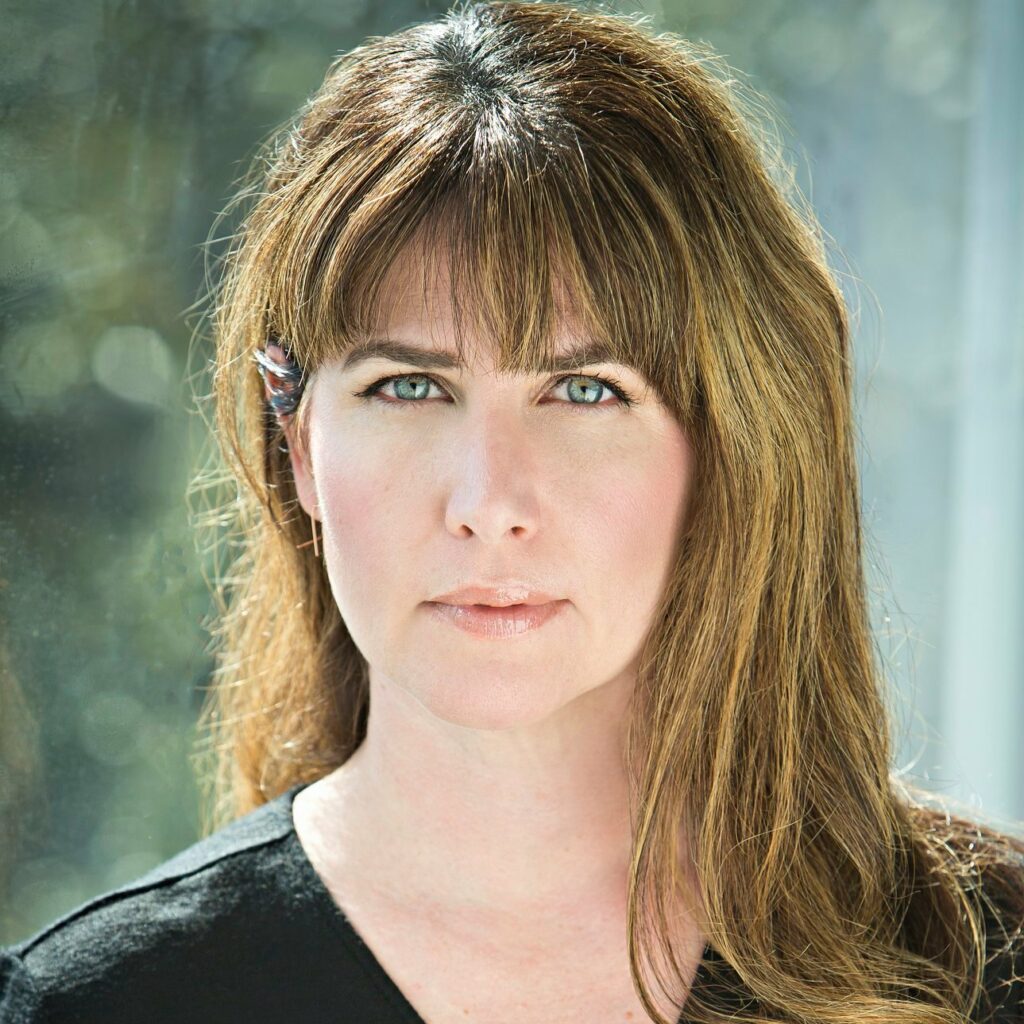 Leslie Gaar (Denise) is thrilled to be making her Alchemy Theatre debut alongside this incredible cast! Favorite previous roles include Evita (Eva), A Chorus Line (Bebe), 1776 (John Dickinson), and Cabaret (Lulu). In addition to performing, Leslie is a published author whose work has appeared in The Washington Post, BuzzFeed, TODAY Parents, and on her blog at lesliegaar.com. She co hosts a podcast on creativity, called Leslie and the Drag Queen. Special thanks to Adam Roberts for his guidance, and to her husband and kids for always supporting her.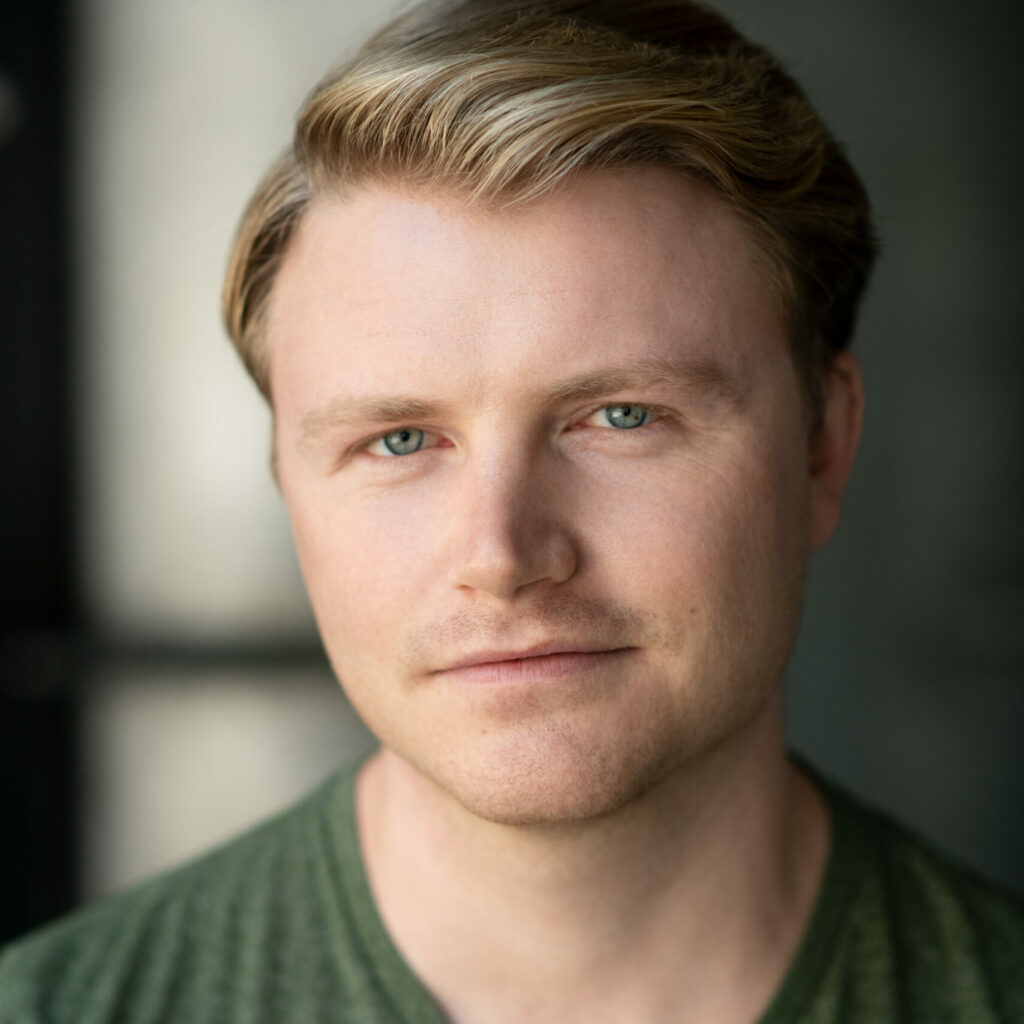 Cameron La Brie (Dominique) (he/him) moved to Austin two years ago. In becoming acquainted with the Austin theatre scene, Cameron has appeared in The Last Five Years as Jamie Wellerstein with TexArts and The Dragonfly Princess at The Vortex. Other credits include: Follies (Young Ben), Groundhog Day (Chubby Man/Deputy), and Cabaret (Cliff & Ernst U/S) at SF Playhouse, 110 in the Shade, Fiorello!, The Best Little Whorehouse in Texas, and Saturday Night at 42nd Street Moon, the Emcee in Cabaret at both Stars 2000 and Contra Costa Civic Theatre, and Southern Lights with 3Girls Theatre. Cameronlabrie.com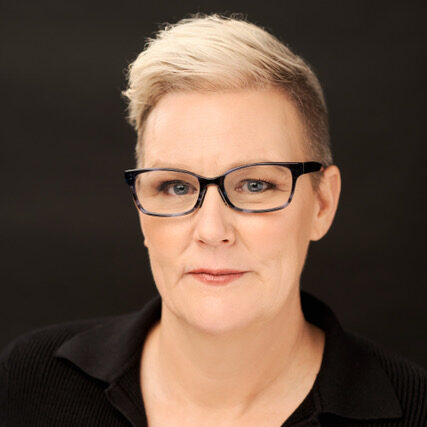 Janell Bruneau (Pierre) (she/her) became involved in musical theater in the early 90's and is thrilled to make her Alchemy Theater debut performing in a Stephen Schwartz production. She loves the challenge of playing a male role. Her credits include, Anything Goes (Billy), A Chorus Line (Larry), Sweet Delilah Swim Club (Dinah) and several original musicals. Thank you Darci and Zach for your support (l couldn't do this without you!), to Adam and Heather (vocal coaches), to my CHAS family and to the cast and crew for making this a great experience.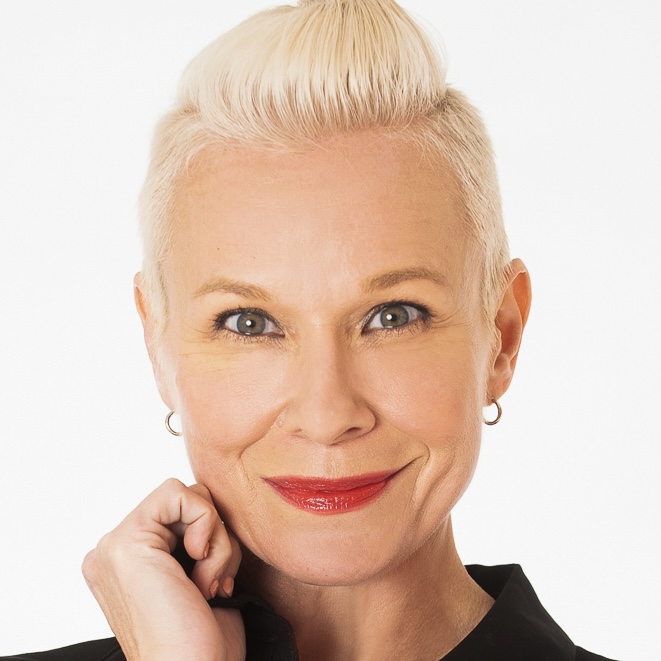 Christine Glenn (Therese) is a commercial, television/film and theatre actor, a writer of both short and feature-length screenplays and a spoken-word artist. She lives with her husband, 23 chickens, five goats, four dogs and one barn cat, in the beautiful Texas Hill Country outside of Austin, TX. She is represented by Jason Wasner at Acclaim Talent, ATX.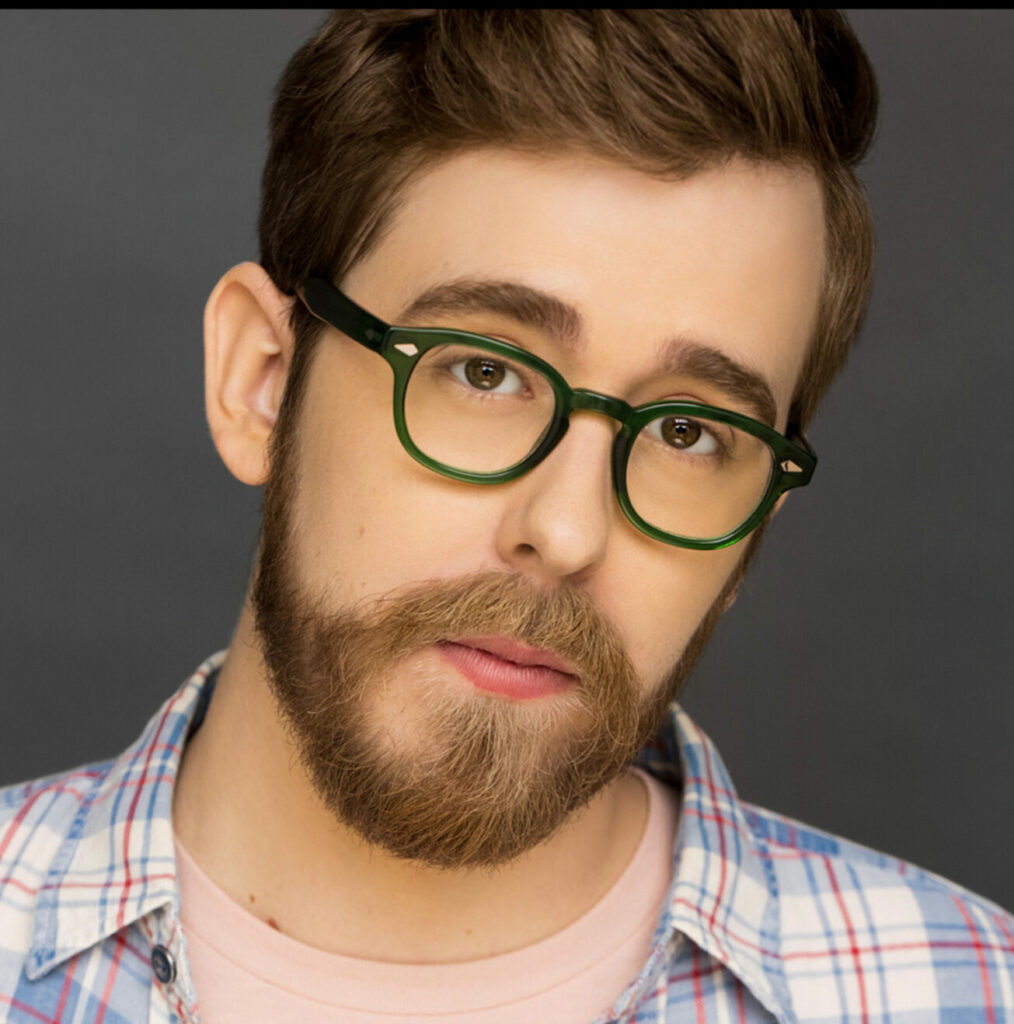 Max Green (M. Martine, The Teacher) This is Max's Alchemy Theatre debut! He is a Bard College graduate and some of his past theatre credits include: A Midsummer Nights Dream (Demetrius), The Merchant of Venice (Launcelot Gobbo), Twelfth Night (Sir Andrew), The Foreigner (Charlie), The Dumb Waiter (Gus), The Last Days of Mankind (The Grumbler), and Into The Woods (The Baker). Film:  Love's Labour's Lost: The Movie, Frameswitch & Austin High. Max is excited to be working with a new company and hopes that you enjoy the show! @meexverde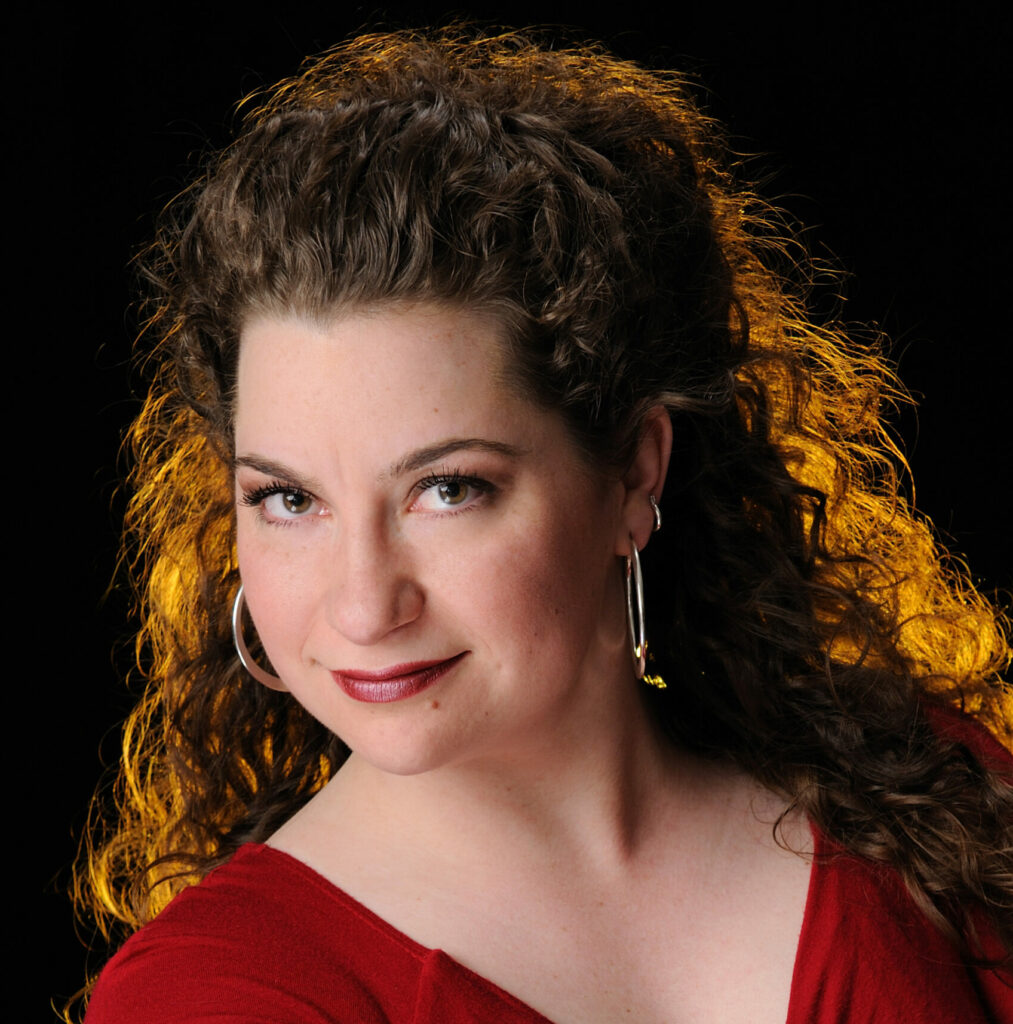 Dr. Ellie Jarrett Shattles (Simone) is thrilled to be back with Alchemy Theatre music directing, playing the piano and performing the role of Simone for The Baker's Wife. Dr. Shattles' recent music directing opportunities include The Lightning Thief and Beauty & the Beast with St. Stephen's Episcopal School and The Last Five Years with Ground Floor Theatre. After receiving her DMA in opera from the University of Texas, Dr. Shattles has continued to teach private voice lessons, coach musical theater singers and play the piano when needed in and around Austin alongside her husband, two dogs, and their 19 year old cat.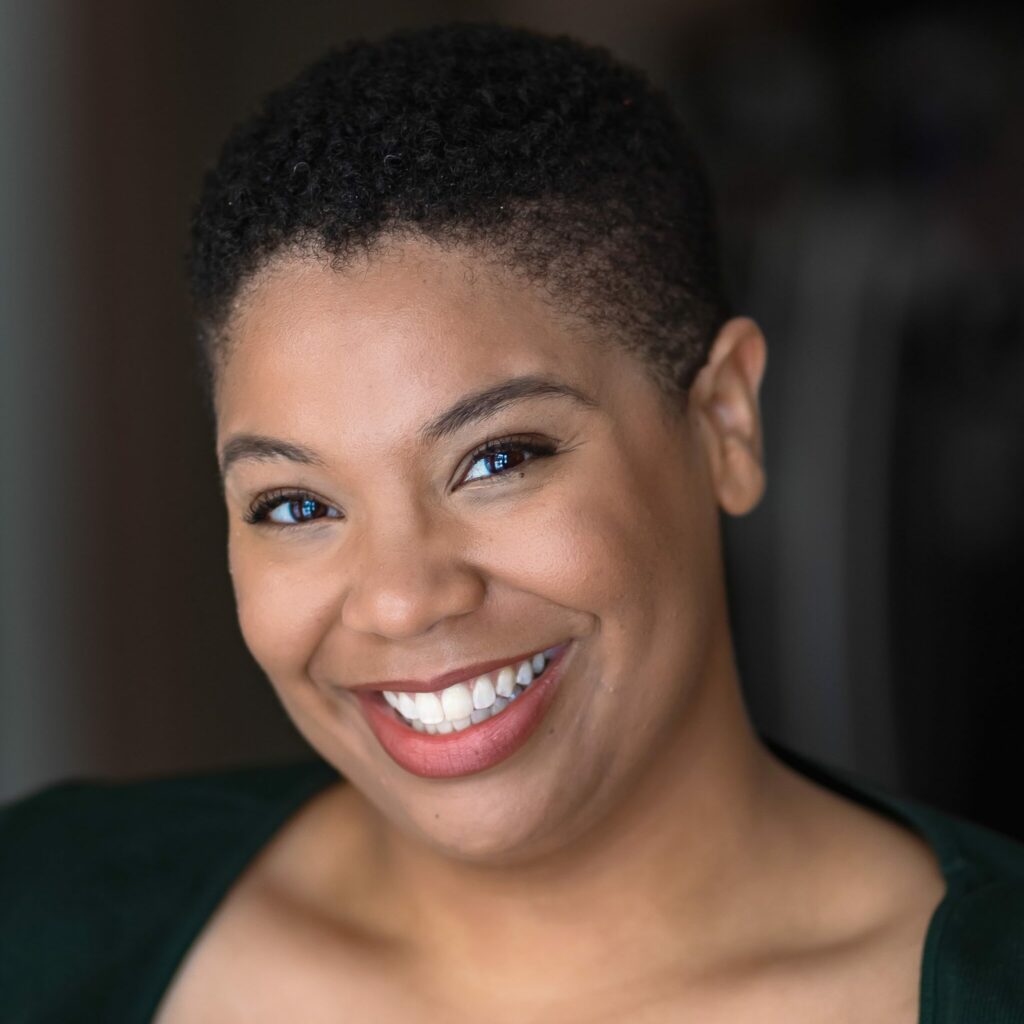 Natalie Joy (Hortense) is an actor, full lyric soprano, and teaching artist based in the Austin area. Natalie enjoys a blossoming acting and musical career and can be seen in the feature film, Apollo 10 1⁄2, directed by Richard Linklater as "the Music Teacher" set to premiere at the SXSW Film Festival and stream on Netflix. She has filmed many commercials including a spot for Domino's and Anytime Fitness. Additionally, she has performed numerous operatic roles, including the title role in Pucinni's Suor Angelica and Erste Dame in Mozart's Die Zauberflöte, and most recently, she sang "the Socorress" in LOLA's presentation of Dido and Aeneas in early 2020. In addition, Natalie has performed several recitals, including headlining a house concert presented by Panoramic Voices. Natalie also appeared as an Emerging Artist with the 2019 Victoria Bach Festival.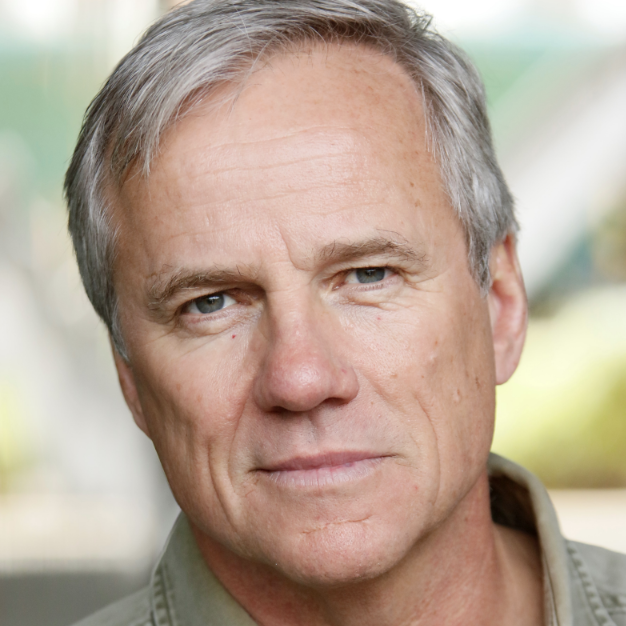 Yanis Kalnins (Claude) has been a commercial actor for years, appearing in 50+ spots including two Super Bowl ads. Yanis is once again returning to the stage under the direction of Michael Cooper for The Baker's Wife.  More recently Yanis can be seen in "soon-to-be-released films" Heart of a Champion and The Coming, a suspense thriller. Born in Colorado and a recent transplant to Austin, Yanis works with Realty Austin, enjoys mountain biking the local hill country, and piloting private aircraft.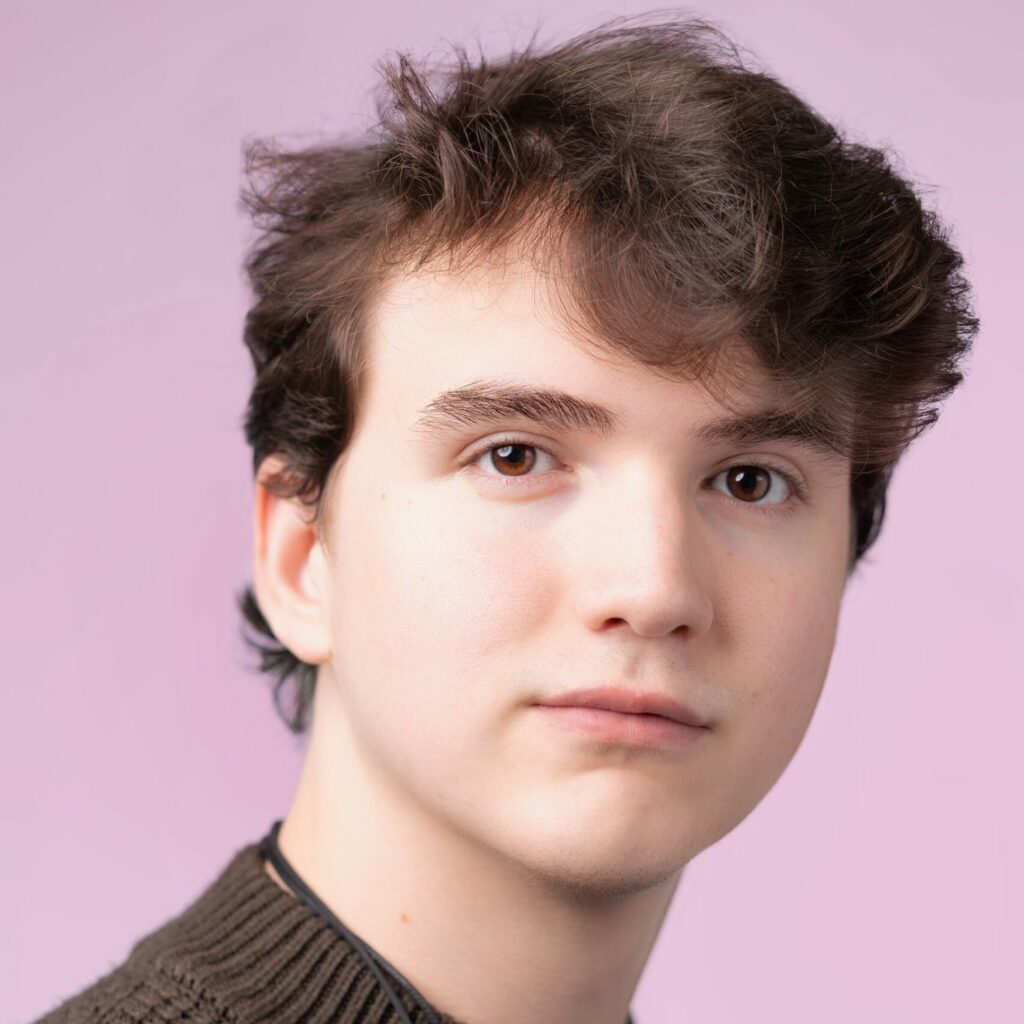 Eli Mendenhall (Philippe) proudly makes his second appearance on the Alchemy Theatre stage. Directing and Pedagogy student at the University of Texas at Austin's College of Fine Arts, Eli has been seen in Austin in The Fantasticks (Mortimer), Mack & Mabel (Andy the Grip/Bathing Beauty), and has most recently closed out Frostbites: A Holiday Cabaret in which he assistant directed and stage managed. Eli would like to thank the ever-growing community of artists in this city, and urges new and old Austinites to continue to support the arts.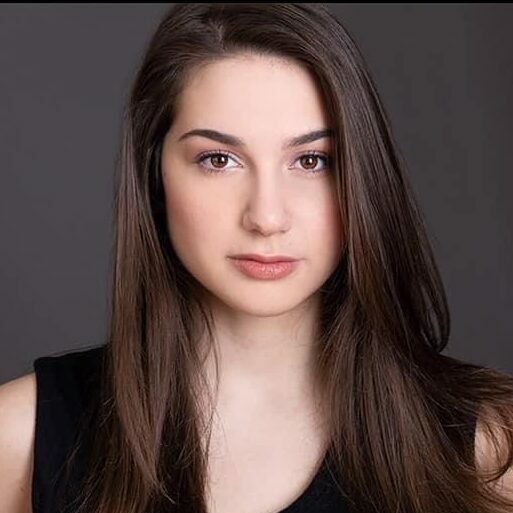 Ericka Pugliese (Inez) (she/her) is excited to be making her Alchemy Theatre Debut. Originally from Chicago, where she has performed in many productions. Her favorite roles include: Velma in Chicago, Donna in Mamma Mia! and Hope in Urinetown. She is currently studying as a Bachelor of Fine Arts in Theatre Education at the University of Texas.  She would like to thank her parents and teachers for always supporting her!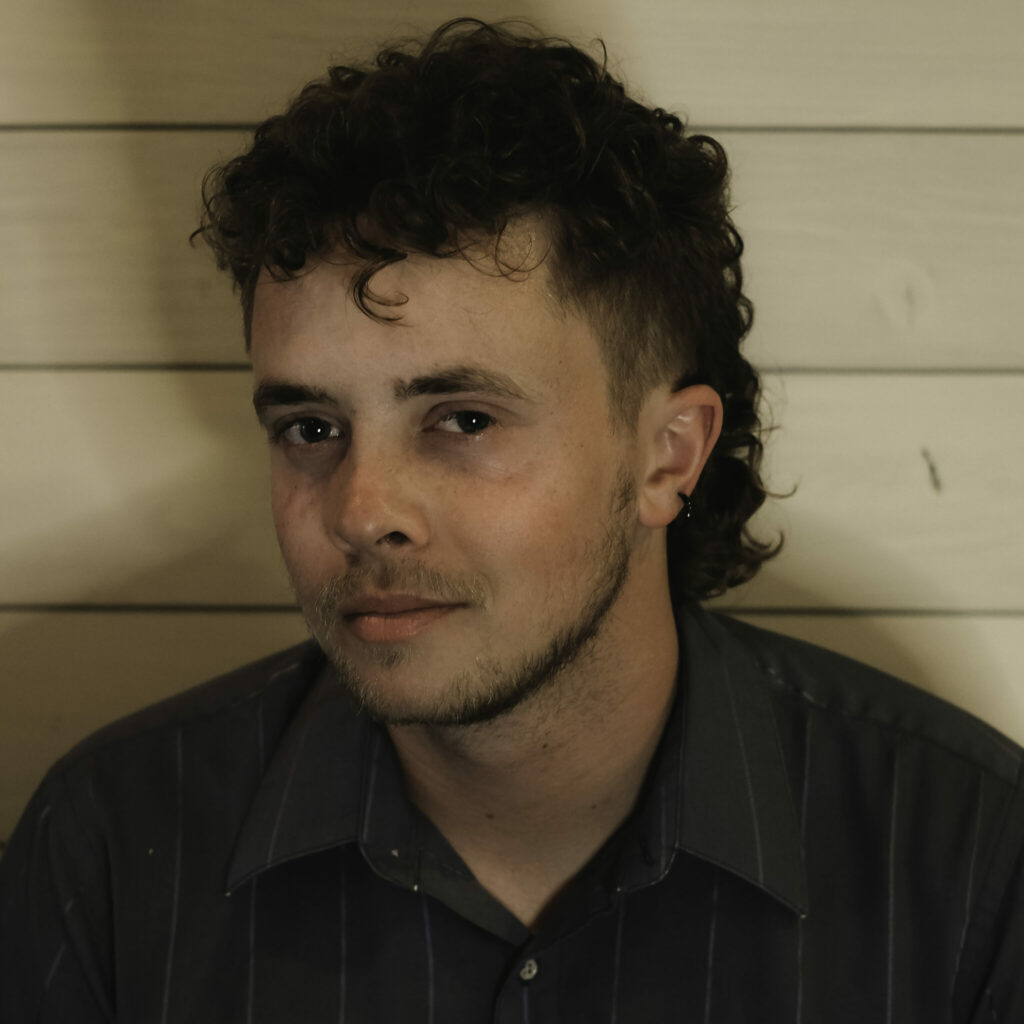 Noah Steele (Doumergue) is an Austin native who grew up surrounded by theatrical opportunity. Starting in the Church around age 4, burping for talent, he performed in many Sunday, middle and high school productions. After playing Frank Wyman in the Alchemy's production of Mack and Mabel, he is excited to rejoin the company as Doumergue.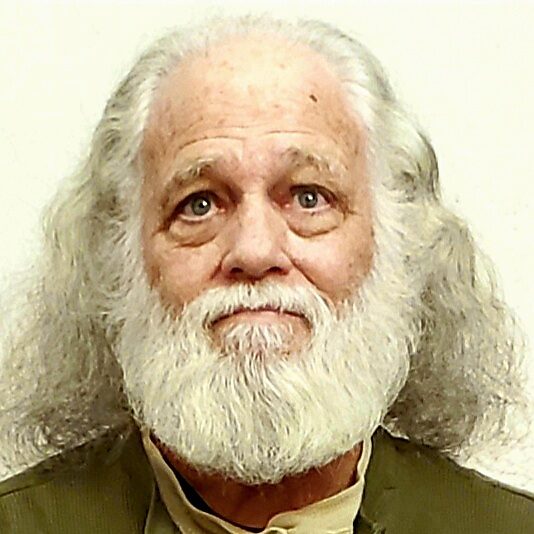 Tom Swift (Barnaby) has been acting for sixty years, professionally for forty. Having trained at Southwestern University, Georgetown, and the Professional Actors Training Program at S.M.U., Dallas, Tom has performed in scores of productions in New York, Massachusetts, Vermont, and Texas. Living in Austin for some years now, Tom has appeared in several productions for ¡Teatro Vivo!, including Los Tequileros, Stories That Must Not Die, La Carpa Garcia, and La Pastorela. Additionally, he played "Older Prospero" in Renaissance Austin's adaptation of The Tempest; "Janitor" in Permanent Record's Dry Land; "Father" in David Jarrott Productions' For Peter Pan on Her 70th Birthday; "Tony Riley" in Reverie Theatre Company's production of John Patrick Shandley's Outside Mullingar (nominated for Best Featured Actor by both the B. Iden Payne Council and Broadway World Austin); as "Rev. Gideon Heyward" in South West Theatre's world premier of Don Baker's Trade With Klan; and "Gaston" in City Theatre Austin's Picasso at the Lapin Agile.  On screen, Tom appears in the feature films, One Summer and Pan American.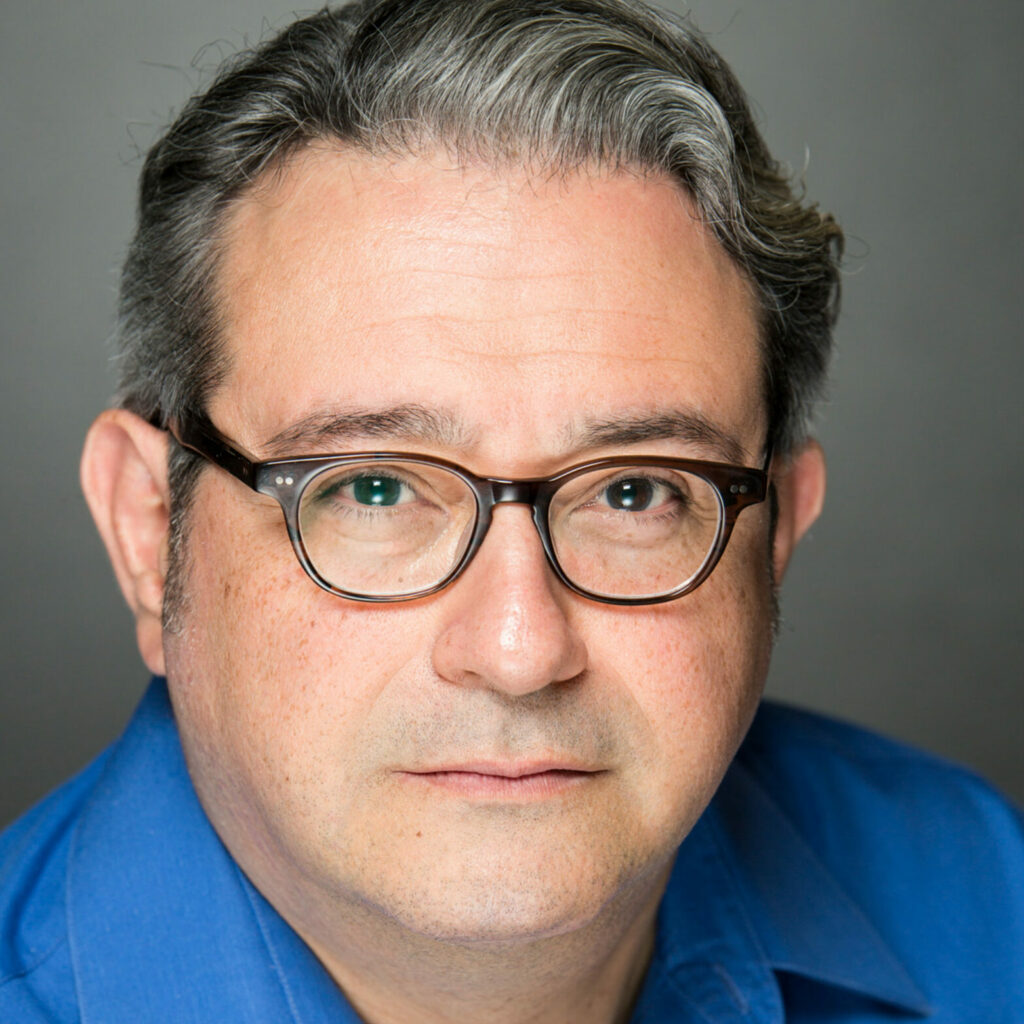 Rafael Virguez (M. le Marquis, the Mayor) is an actor, filmmaker, singer, trained dancer and native Texan.  His dancing training includes different type of dance such as Tap, Ballet, Modern and Mexican Folkloric.  He started his acting training in New York at the William Esper Studio while working as a hairstylist for some of Madison Avenue's top salons.  He loves to stay creative, whether it be acting, filming a short film or doing hair and makeup for photo shoots.  He also kills it at karaoke.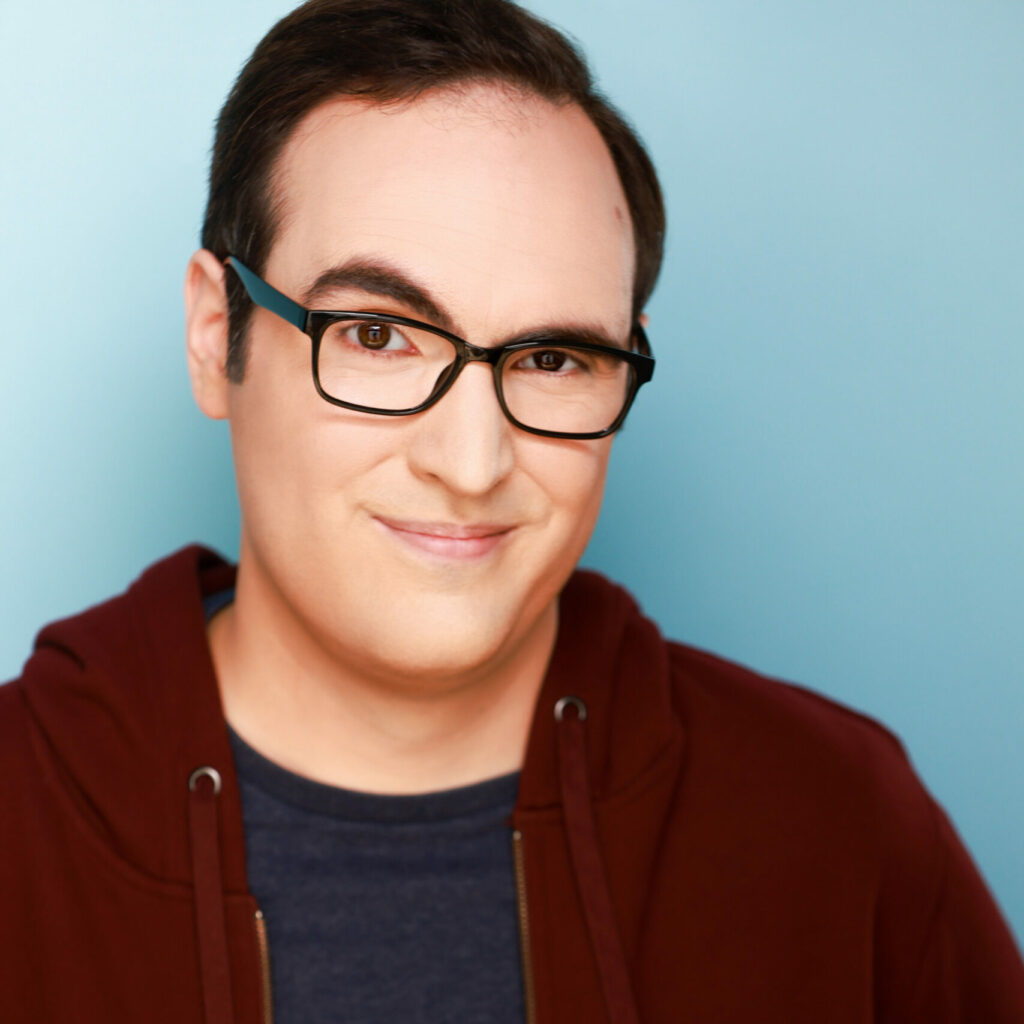 Nicholaus Weindel (M. le Cure, the Priest) has studied extensively at the Carol Hickey Acting Studio and is once again excited to work alongside Michael Cooper and the Alchemy family after portraying Mr. Baumann in last spring's production of Mack & Mabel. Break a leg everybody!