Transformative.
Authentic.
Magical.
Learn about the Alchemy's COVID-19 policies, where to get a bite before the show, and more.
Audition
Be part of the magic. Learn about upcoming auditions.
Donate
Support the Alchemy's mission.
Become a donor today.
Volunteer
Join our team. Find out how you can help.
"…each moment of (Tracy) Lett's extraordinary text is lovingly and carefully explored.. …memorable performances from every artist. ...Mesmerizing….I strongly suspect you will be hearing a great deal more about The Alchemy Theatre."
"Babs George's performance as Gladys (in The Waverly Gallery) anchors both emotional strength and fear. It is a difficult balance to strike, and the actor does so with a power and grace that forms the show's backbone."
"I highly recommend the Alchemy Theatre's production of The Waverly Gallery"
"The space was utterly transformed to another place and time, and the audience was rapt from beginning to end. I wouldn't be surprised to see this production go on to become an Austin Christmas tradition."
"Michael Cooper's marvelous direction perfectly captures the language of the original story. Tickets will be gone in a flash. Book your seats for this timeless classic while you can."
Broadway World Austin 2019 Award Nominations
Best Play Best Cast Best Lighting Design (Kelsi Bodin) Best Leading Actress (Carly Christopher & Kim Jackson Davis) Best Featured Actress (Nancy Gray & Giselle Muñoz) Best Featured Actor (Jon Michael Davis)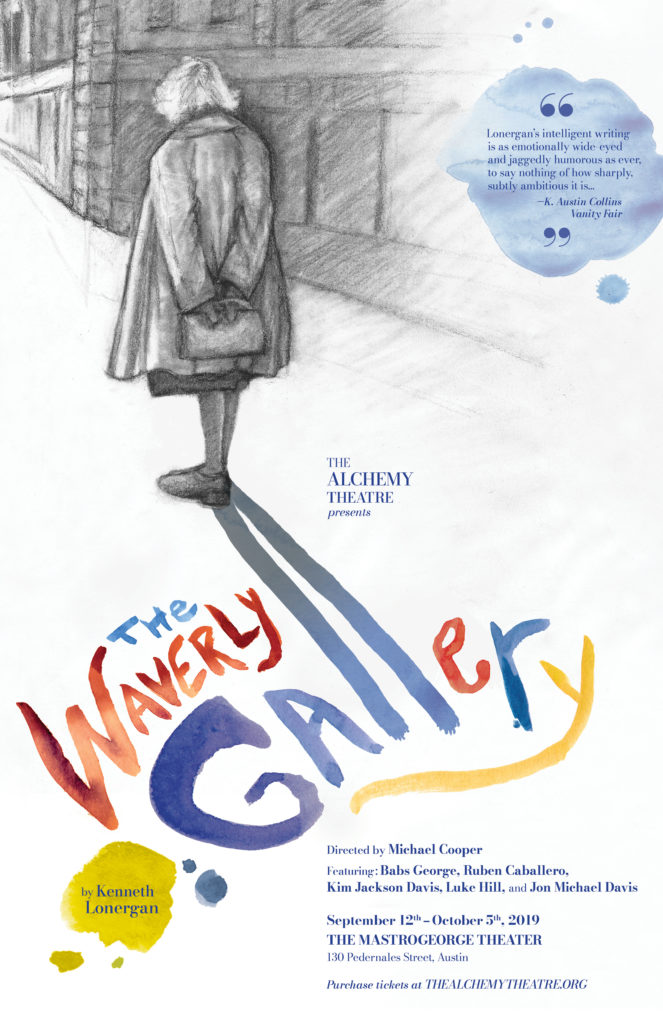 Best Play Best Cast Best Director Best Leading Actress (Babs George) Best Featured Actress (Kim Jackson Davis).