The Alchemy Theatre has a NEW OPPORTUNITY!
In 2024, join us at The Whisenhunt at ZACH Theatre
Presenting the musical KING OF HEARTS - May 31 to June 16, 2024
SOME THINGS WILL BE NEW...
The Alchemy Theatre will have greater seating capacity, improved restrooms, and more comfortable chairs.
...AND SOME THINGS NEVER CHANGE
The Alchemy Theatre remains committed to our mission of presenting stories with fierce resonant truth, in an intimate and inclusive environment.
"If you are there, then that is where I want to be." - Stephen Schwartz, The Baker's Wife
Learn about the Alchemy's COVID-19 policies, where to get a bite before the show, and more.
Audition
Be part of the magic. Learn about upcoming auditions.
Donate
Support the Alchemy's mission.
Become a donor today.
Volunteer
Join our team. Find out how you can help.
"Austin's own Alchemy Theatre continues to do its part to take on challenging drama with virtual political significance. While it would certainly be easier to fall back on feel-good performances especially during such trying times, the company persists on producing daring theater which sparks not only joy, but heartfelt conversation."
"An image comes to mind for the musical theatre piece Mack and Mabel...a black pearl, infinitely rare, darkly lustrous, almost never seen."
"Frost Bites, a cabaret-style homage to the Christmas holidays, is better than tonic water with orange juice. Maybe even better than eggnogg."
"[Mack & Mabel] was nearly perfect."
"Michael Cooper's marvelous direction perfectly captures the language of the original story. Tickets will be gone in a flash. Book your seats for this timeless classic while you can."
"…each moment of (Tracy) Lett's extraordinary text is lovingly and carefully explored.. …memorable performances from every artist. ...Mesmerizing….I strongly suspect you will be hearing a great deal more about The Alchemy Theatre."
"Babs George's performance as Gladys (in The Waverly Gallery) anchors both emotional strength and fear. It is a difficult balance to strike, and the actor does so with a power and grace that forms the show's backbone."
"I highly recommend the Alchemy Theatre's production of The Waverly Gallery"
"The space was utterly transformed to another place and time, and the audience was rapt from beginning to end. I wouldn't be surprised to see this production go on to become an Austin Christmas tradition."


2022 B. Iden Payne Award Nominations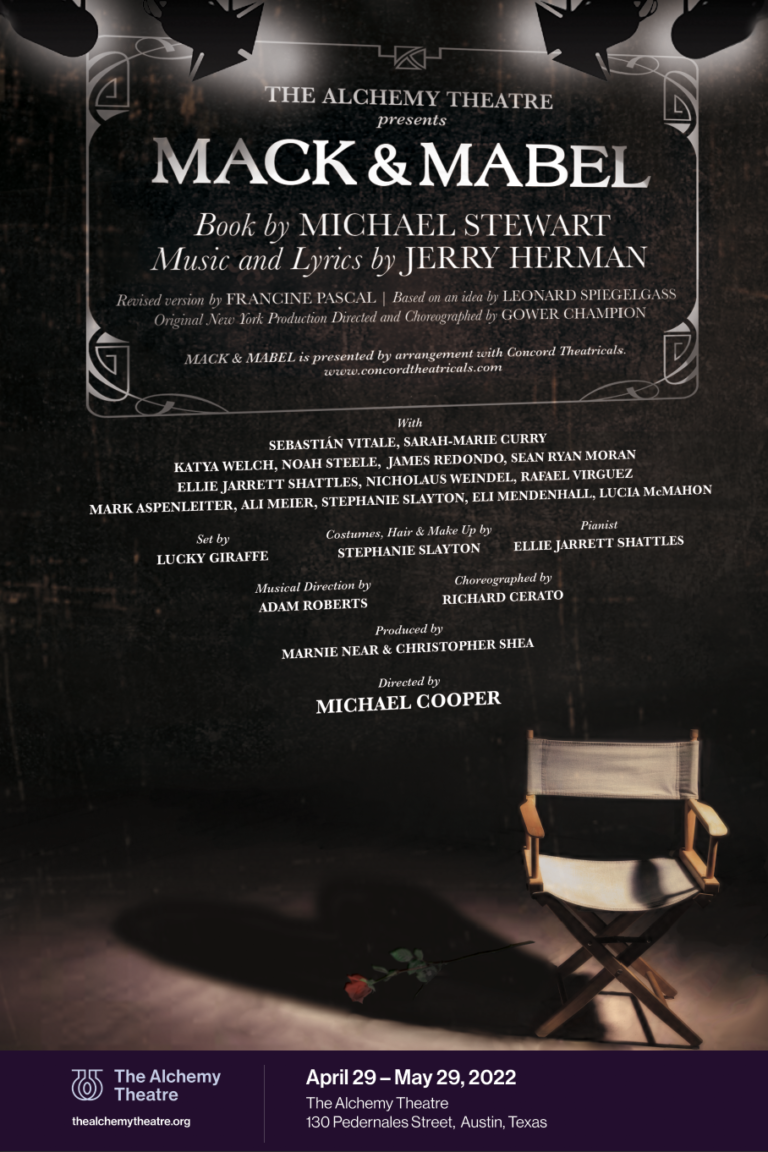 Mack & Mabel
Outstanding Production
Outstanding Direction (Michael Cooper)
Outstanding Lead Performer (Sarah-Marie Curry)
Outstanding Lead Performer (Sebastian Vitale)
Outstanding Music Direction (Adam Roberts)
Outstanding Ensemble (Ali Meier, Stephanie Slayton, Eli Mendenhall, and Lucia McMahon)
Outstanding Large Cast
Outstanding Dance Choreography (Richard Cerato)
Outstanding Costume Design (Stephanie Slayton)
Outstanding Media Design (Christopher Shea)
Outstanding Hair & Makeup Design (Stephanie Slayton)
Outstanding Wig Design (Stephanie Slayton)
Broadway World Austin 2019 Award Nominations
Best Play Best Cast Best Lighting Design (Kelsi Bodin) Best Leading Actress (Carly Christopher & Kim Jackson Davis) Best Featured Actress (Nancy Gray & Giselle Muñoz) Best Featured Actor (Jon Michael Davis)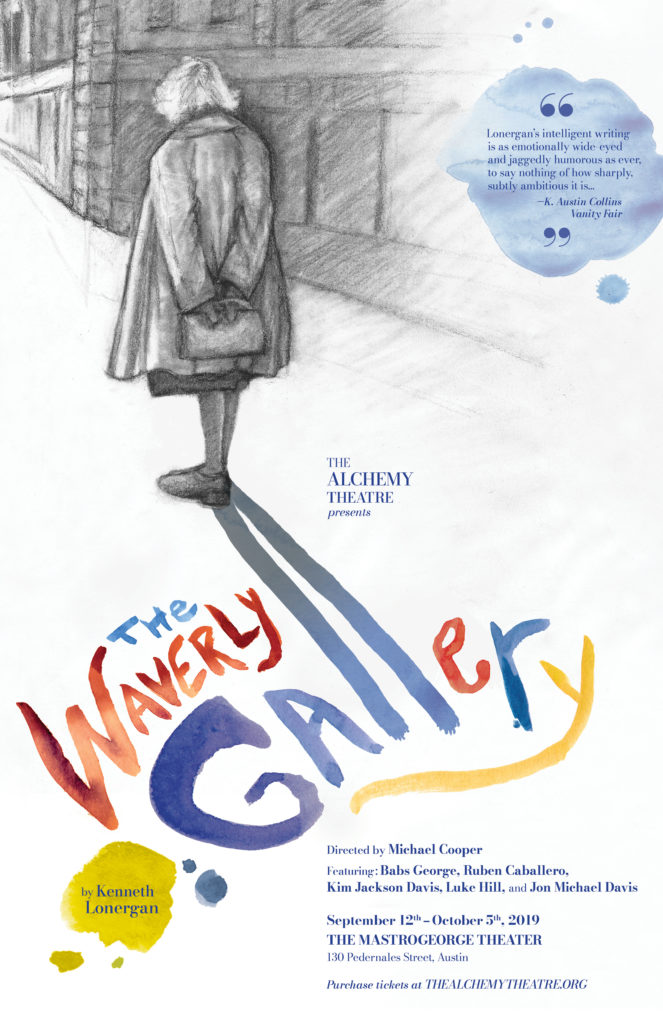 Best Play Best Cast Best Director Best Leading Actress (Babs George) Best Featured Actress (Kim Jackson Davis).